Jenn Lim wears a lot of hats — literally and figuratively. She's a bestselling author and a top-rated keynote speaker who's had the privilege of sitting on the Global Happiness Council of Work & Wellbeing and working with hundreds of companies — from Fortune 500s and Best Places to Work to startups and governments.
Jenn's approach to leadership is not for the faint of heart. She speaks the truth powered by a real-talk style that doesn't shy away from tough topics, cuts through the fluff, and gets to what matters most. Her authentic approach and eons of experience in people, culture, and org design give her the street cred to back up her purpose of nurturing fulfilling lives through the work/life choices we make every
day. And yet, despite her reputation as a "global workplace expert," Jenn remains grounded, down to earth, and refreshingly weird.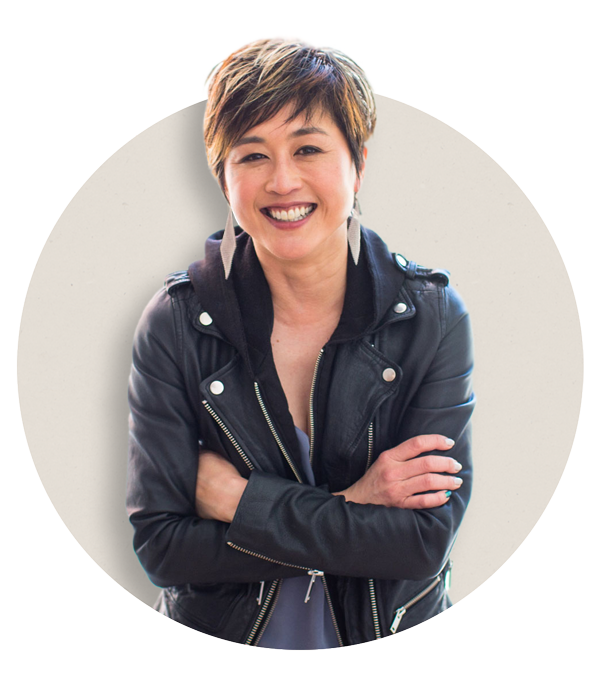 Articles, Podcasts, & More!
Going Beyond Happiness,

Together
Fast Company 2023: Managers can find the greatest opportunities for growth focusing on these employees
BenefitsPro 2023: Don't fear the terminator: Help your employees embrace AI to make work more human
HR Executive 2023: Health benefits and leadership take center stage at this conference
NYSSCPA 2023: With Gen Z More Eager Than Others to Return to the Office, Companies Make Compromises
Fortune Well 2023: Loneliness is a health crisis comparable to smoking up to 15 cigarettes a day. Here's how to combat it
Gladys Magazine 2023: Top 100 Success Stories
Vigor Times 2023: How it Works and What Experts Think
Medium 2023: Future-proof Your Tech Career: Master the Top Skills for 2023 and Beyond
Forbes 2023: Equipping Leaders For The Future Of Work
Fast Company 2023: Gen Z kinda wants to return to the office, but everyone else doesn't. Why you need to meet in the middle
CNBC 2023: You've probably had the Sunday scaries. To beat them, consider 'bare minimum Mondays'
Investing.com 2023: Elon Musk's Iron Fist, 'It's Complete Terror' Says Expert Vs. Tim Cook's Consistent, More Tempered Approach
Wtop News 2023: How employees and employers can thrive with a 4-day workweek
Forbes 2023: 'Bare Minimum Monday' Controversy: Quiet Quitting Versus Mitigating Burnout
The Trust Doctor 2023: Delivering Happiness: Creating Happier Company Cultures With Jenn Lim
Glam 2023:
Quiet Quitting Has Officially Passed The Baton To 'Act Your Wage'
BenefitsPro 2023: 3 signs that your prospective employer actually cares about your wellbeing
Worth 2023: A Status Update on Equal Pay
Fortune Well 2023: Friendship is a key to living a long, healthy life. Here's how to make and sustain them in middle age
US News & World Report 2023: How Employees and Employers Can Thrive With a 4-Day Workweek
Fast Company 2023: 4 ways to normalize it's okay to step away from work, even during work hours
Success 2023: Experts Predict 2023 Will Be the Year of 'Quiet Hiring'—Here's What to Expect
BenefitsPro 2023: Introducing conscious quitting and conscious culturing
MSN 2023: Pay Transparency Laws: How They Could Impact Your Job Search
Forbes 2023: As Employers Tout Quiet Hiring, 3 Ways Employees Can Navigate The Risky Trend