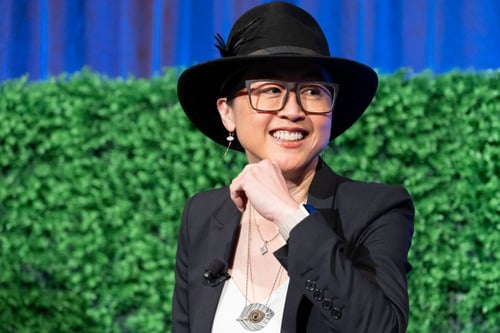 Jenn Lim is the bestselling author of Beyond Happiness and Top-Rated Keynote Speaker.
Her authentic real-talk approach and decades of experience in people, culture, and org design give her the street cred to back up her purpose of nurturing fulfilling and purposeful lives through the work/life choices we make every day.
She guides all of us, as leaders at all levels, how to live more meaningful lives through the work we do every day.
Jenn has been featured in Inc., Forbes, Fortune, Entrepreneur, Fast Company, MSN, CNBC Make It,
Thrive Global, Fox Business, and Success Magazine.
She's been coined by industry experts, thought leaders, and members of the media, as the "global workplace expert" but keeps it real and relatable.


Keynote + Fireside Chat
Jenn's talk will inspire you to:
Find greater purpose in your own life and career, and in return, enable the people around you to do the same.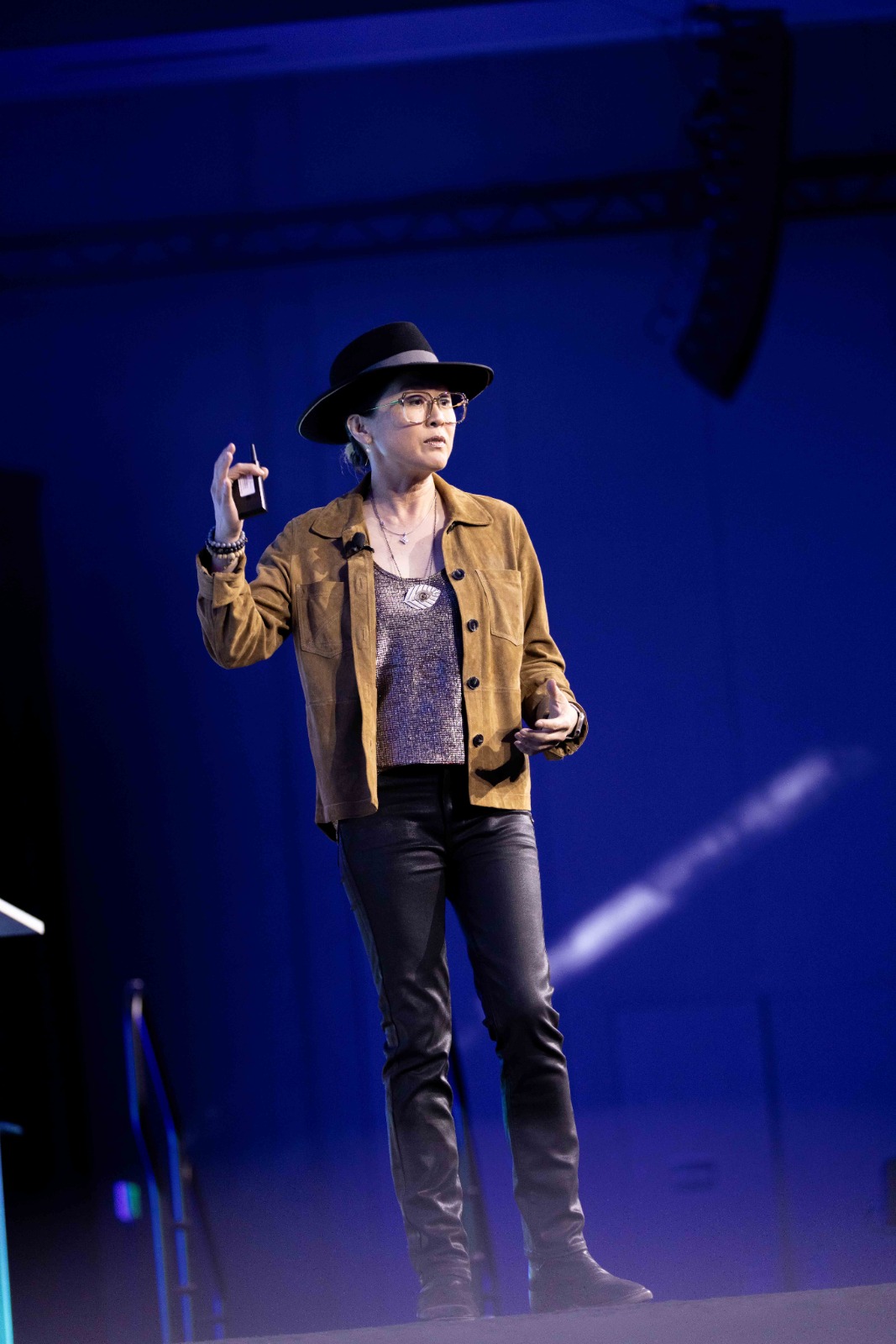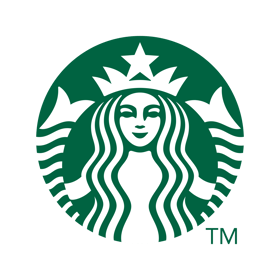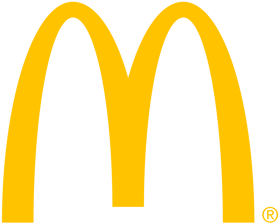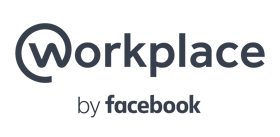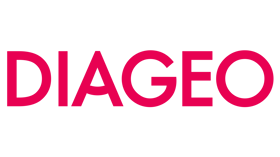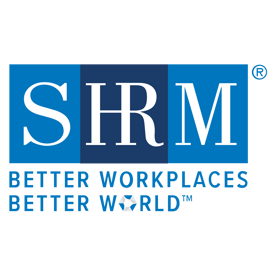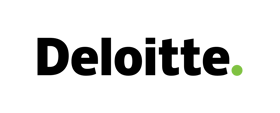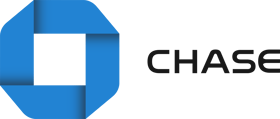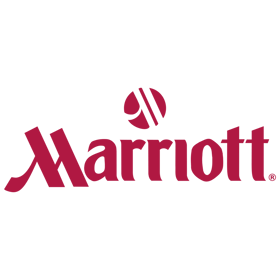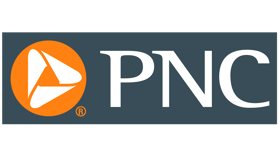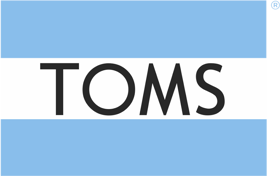 Topics to
INSPIRE + RIPPLE SUSTAINABLE CHANGE FOR HAPPINESS + HUMANITY
WELCOME TO THE NEW WORKPLACE
Where do we grow from here for people, adaptability, and impact? What is the new work world, and how best do we rally to get people plugged in again?

As Jenn likes to frame it, the whole world got 2020'd, and the "future of work" is already happening now. With change still happening all around us, it's more important than ever to get your team aligned to do their best work and feel (beyond) happy. Teams need tools to embrace the constant volatility and uncertainty. They want real-talk, and they want it now.

In this session, Jenn will share the greenhouse elements every workplace needs to fully adapt and thrive, first as individuals, then as a team and community. Learn how the Greenhouse Method can help your team feel connected with a sense of belonging, communicate effectively, and feel purpose-aligned with their team and company.

Defining questions of our time:

How might we find meaning and create positive impact in our work and communities — regardless of the challenges the world throws our way?
How might individuals make a bigger impact towards business growth and success?

How might companies modernize org design so we can each do our best work because we love it?

*Corresponding interactive breakout sessions and workshops available topics.




REAL TALK ON NEW WAYS TO RECRUIT + REATIN TOP TALENT
The real reason behind all of the latest workplace trends — from Great Resignations and quiet Quitting to the next workplace trend or social media phenomenon – how we can get beyond the buzzwords to the root of workplace issues.

Employees are self-selecting and "speaking with their feet" in search of more than just a paycheck. While the way we work keeps shifting between in-person, remote, and hybrid, employees are jumping ship or checking out for their own reasons.

The workplace trends we've been experiencing all stem from systemic issues that make one thing clear — the way we work just isn't working anymore. As leaders, we need to understand what's really at the core beyond pay or a big benefit package.

In this session, Jenn will uncover what's needed inside every culture to attract and retain top talent and how to create environments where people can do their best work. She'll also share post-2020 examples of how companies can build cultures that keep employees coming back, showing up fully, and performing their best.

How can we:

Evolve transactional relationships into meaningful ones by creating triple wins (benefitting yourself, your teams, and the community at large at the same time)?
Create organizations that treat people as assets, not expenses?
Strategize for long-term (not just short-term) gain?

*Corresponding interactive breakout sessions and workshops available.
WHAT'S BEYOND HAPPINESS?


Since the world hit reset in 2020, people have been asking:

• How do I prioritize and live every day by doing the things most important to me?
• Am I living an authentic life that's true to myself and not what others expect of me?
• How do I know if I'm spending the minutes of my day meaningfully?

Whether you lead a company, teams, or your own work/life, it's time to get to the core of who you are, live the purposeful life you want, and ripple your impact to people in your business and beyond.

In this session, Jenn shares why it's time to reframe happiness, the role that life's highs and lows play, and how we're more resilient when we live with happiness and humanity. She'll define what it means to take care of your greenhouse as you grow others and explain the new concept of the Double ROI — Return on Investment and Ripple of Impact.

When we apply the learnings from Beyond Happiness, we wake up knowing, regardless of what bad news might be in the headlines that day, that we're grounded in our internal worlds. That we're putting our time and talents to the best use in service of ourselves and everyone we touch in our ecosystems.

*Corresponding interactive breakout sessions and workshops available.
WHAT'S IN IT FOR ME? WHAT'S IN IT FOR ALL?
How people think, say, and DO with alignment and belonging.

It's no secret that core values are essential to culture and success. The majority of companies have defined their values. But do those values still ring true and represent the company you are today? Do your employees align and actually live these values daily? And, are your values leading up to a purpose that drives your company's success?

In this session, Jenn will share the significant impact teams experience when individuals define their personal values and ladder those up to the organizational values. She'll share her values journey from life BC (Before Covid) to life AC (After Covid) and how those values may have changed. When we know our values — and how to LIVE them — we realize how our decisions impact our lives and the organization as a whole, for better or worse.

How can we simultaneously answer:

What are the ways we can imbed and live purpose + values so they're not meaningless words on the wall?

What's in it for ME?

What's in it for ALL? (teams, customers, and our ecosystem)

*Corresponding interactive breakout sessions and workshops available.
BRING HUMANITY TO WORK
Get real with ourselves and our teams for a more whole, authentic workplace.

When we show up authentically at work, we can bring our whole selves, which benefits everyone on the team. When leaders encourage others to bring their whole selves and unique perspectives to each situation, solutions are created, innovation happens, and diversity, equity, inclusion, and belonging flow more naturally.

Jenn will inspire you and your team to show up authentically and embrace the highs and lows in work/life. Leaders who create a genuine, inclusive work environment know it's not just the "RIGHT THING TO DO"; they know it's also creating more profits and purpose in the world. When we get real with ourselves, THAT'S when happiness and humanity come alive.

How can we:

Create systemic environments where we all meaningfully connect and feel a sense of belonging?

Cultivate people ecosystems that bring happiness, embrace wholeness, and nurture new ways to feel more human at work?

Stop focusing on doing things right for efficiency and focus on doing the right things for people?

*Corresponding interactive breakout sessions and workshops available.
ME + WE + COMMUNITY
Flowing Beyond Happiness to Unleash Human Potential for a Purposeful +Positive Double ROI (Return on Investment/Ripple of Impact).

At every defining moment in the consumer life cycle, there are opportunities to create a strong positive (or negative) brand experience, and those moments start with the employee. When we create a triple win—people are supported as individuals, teams/customers are supported, and businesses are more successful.

In this session, Jenn shares how as leaders, we can adapt to change, be profitable and purposeful, and support all people and our stakeholders (spoiler alert…it starts with your greenhouse first). When we nurture our greenhouse, we can then nurture others and create a ripple effect that positively impacts our whole ecosystem of people.

Starting with the employee means embracing with purpose and values the entire life cycle of humans, not just the time they spend on the clock. She'll share real-world examples of organizations applying these greenhouse elements, which led to happier customers, more brand loyalty, and more profitable, impactful businesses.

The bottom line is when values, purpose, and behaviors align, a positive ripple of impact flows from the individual to team and company to customers, partners, vendors, and even the society and planet.

*Corresponding interactive breakout sessions and workshops available.
Jenn was extremely real, which made her already engaging story even better. Her openness in sharing how her personal life affects and changes hers and others' lives at work was received well by our team.

Emily Rand, Technical Assistant, RMS Communications
Lockheed Martin Corp
Amazing session. Thank you Jenn for being so authentic and real and sharing your true story- it brought me to tears your authenticity.

Pooja Lee, TitleSupply Commercialization Project Manager
Diageo
We chose Jenn and DH in the end because there's a system and a systematic approach to it. The idea of understanding progress on a quantitative level, and I think that DH approaches something that is very traditionally motivational and really turns it into a scalable systematized way to think about, so it's not this abstract thing anymore.

Danny Brooks, VP of Culture
Starbucks
I really enjoyed the LIVE - Jenn you were wonderful, thank you again! I think it really helped to shift the perception of what "happiness" actually means and why organizations need to really look at how to fill the wheel of wholeness for their people. As I said to you in the pre-session I cannot wait to read your new book.

Abby Guthkelch, Head of Global Executive Solutions
Workplace from Facebook
Book Jenn
CHECK AVAILABILITY