Jenn Lim wears a lot of hats — literally and figuratively. She's a bestselling author and has been named one of the World's Top 50 Keynote Speakers. She's had the privilege of leading a company to the Inc. 5000 Fastest Growing List, sitting on the Global Happiness Council of Work & Wellbeing, and working with hundreds of companies — from Fortune 500s and Best Places to Work to startups and governments
Jenn's approach to leadership is not for the faint of heart. She speaks the truth powered by a real-talk style that doesn't shy away from tough topics, cuts through the fluff, and gets to what matters most. Her authentic approach and eons of experience in people, culture, and org design give her the street cred to back up her purpose of nurturing fulfilling lives through the work/life choices we make every day. And yet, despite her reputation as a "global workplace expert," Jenn remains grounded, down to earth, and refreshingly weird.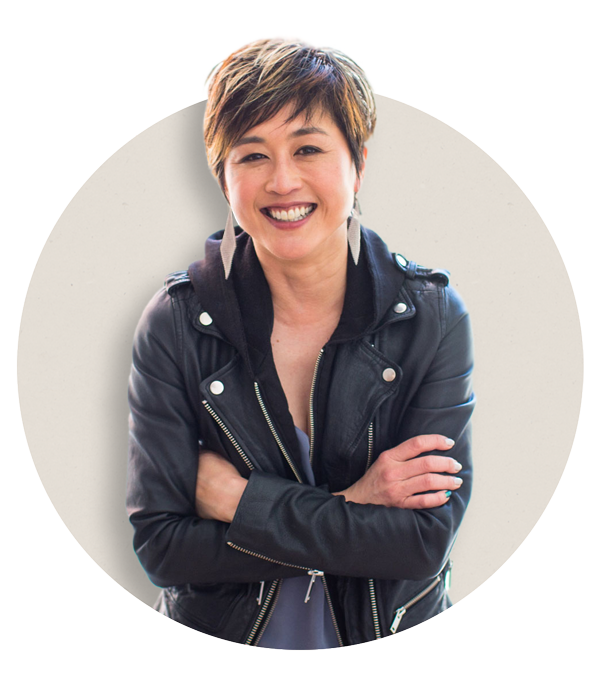 Jenn has had the privilege of sitting on the Global Happiness Council of Work and Wellbeing and has been featured in Fox Business, Inc. Forbes, Fortune, Entrepreneur, The World Happiness Report, The Guardian, Fast Company, Thrive Global, MSN, CNBC Make It, Success Magazine, New York Post, Next Big Idea Club, SiriusXM Business Radio, and more.

Real Leaders named Jenn one of the World's 50 Top Speakers for 2023. You can find Jenn speaking at events (such as PayPal, Zoom, Facebook, Franklin Templeton, Lockheed Martin, Indeed, McDonald's, World Government Summit, SHRM) around the globe (and in Zoomland), on podcasts such as Bloomberg Radio, The Atlantic, Newsweek, The (Jim) Kwik Brain, Guy Kawasaki's Remarkable People, The Goal Digger, Hacking Your Leadership, Happen to Your Career, and The Dave Ramsey Show, working with organizations from Starbucks to Sallie Mae to create positive change in the world, or starting spontaneous dance parties or meditating anytime she's got a quiet minute. Jenn lives in Oakland Hills, CA.
Keeping Good Company
Worked With or Spoken At: