WHEN WE FEEL
FREE,WE CREATE OUR


BEST

WORK AND LIFE.

Jenn's a CEO, Founder, Bestselling Author, and one of the World's Top 50 Keynote Speakers.
But beyond any title, she's serving up real-talk truths on how we can feel more human at work and whole in life. Her approach isn't about slapping a smile on your face with a cherry on top of a crappy day and calling it a sundae. She's about digging deeper into authenticity, growth, and fulfillment. She goes beyond happiness, so it's not just a hope but a knowing that you're making the most of your work/life.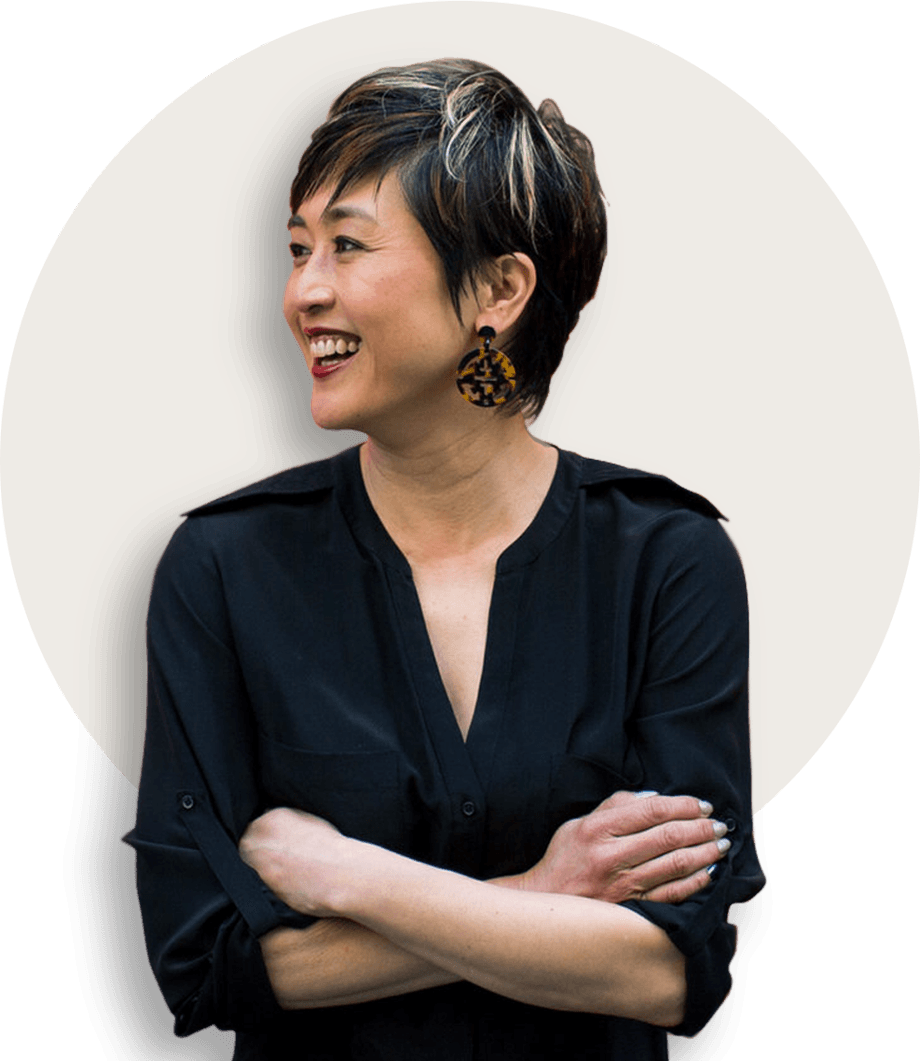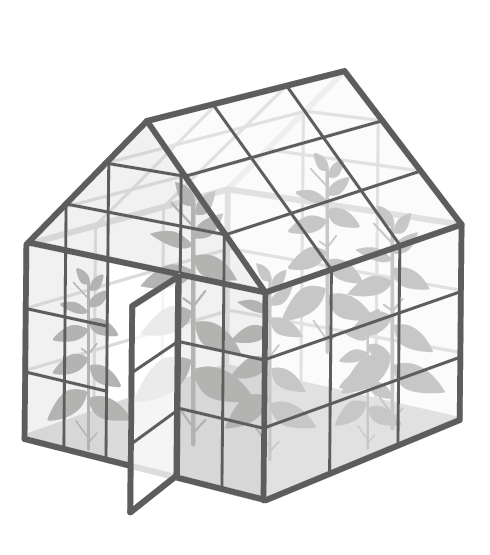 LET'S TAKE HAPPINESS
TO THE NEXT LEVEL, SHALL WE?
Life's not a circus, but try telling that to anyone juggling work, family, a social life, and that elusive 'me' time. Overwhelmed, burnt out, and wondering if this is as good as it gets? Jenn's here to flip the script.

She's not just preaching from a soapbox. She's been there, done that, and has the success stories to show for it.
Her strategies will humanize your approach to life's chaos and help you navigate through the obstacle course of life. It's not about "getting by" when you and your teams can roll with the punches and grow in this crazy, ever-shifting reality show we're all stars in.

She'll share the path of what deep down freedom means. Not the "I can travel anywhere" or "I can eat pizza for breakfast" kind of freedom, but the freedom that comes from knowing you're making the best decisions for yourself and your loved ones.
A meaningful life so you're making boss choices to grow sustainably, for you and your business, uplift your teams, and ripple the positive impact you were meant to make.
"We loved working with Jenn! Jenn listened to our requests and tailored her talk to meet the learning goals for the group. She is personable, down to earth, and shared her insights in a way that others could engage, dialogue with each other, and take away key tips on how to implement change for themselves and their organizations to further promote inclusive environments for employee groups to thrive. Her message is timely and encouraging - she is a joy to work with."

Jill Robinson
Belmont University
"Jenn Lim brought the insights, authenticity, and actionable advice that the California Conference for Women audience needed to hear this year. She challenged us all to be better leaders by embracing our humanness, our grief, and our joy. Thank you for reminding us to water our greenhouses and showing us the realness that comes beyond happiness.

Carolyn Gan
California Conference for Women
"Jenn is highly personal and approaches problems like a friend of yours would. Jenn's willingness to make things uncomfortable is not common from consultants. Consultants are usually looking to not get fired, and at best, get a change order and extend a project. Jenn is looking to provoke. There is a level of challenge inside of it that other consultants would shy away from."

"It was a successful event and a great way to kick off our celebration month. Loved [Jenn's] authenticity and insights. Great topics combining leadership mindset and employee engagement. Nice reminders and actionable ideas to improve work and life balance. Great event, and learned a lot! It is a privilege to have worked with your team."

Kim Yang
General Electric
"Two of my HRVPs just messaged me and said they want to be BFFs with Jenn, she's crushing it!"

"I sat in the front row for your talk at Customer Contact Week and was completely captivated by the thought-provoking insights you shared in such a compelling and playful storytelling style. It was an event highlight for me, and I've been talking about your philosophies at work since I got back. Thank you so much for advocating for authenticity and happiness for people (like me) who unintentionally lose sight of its importance."

Samir Ahmad
Penn State University
JENN WANTS YOU TO RETHINK
YOUR RULEBOOK
Jenn's got this weird talent and curiosity of understanding things from all angles, balancing what's good for you with what's good for the world. She likes to deep dive into topics, peeling back the layers with straight-up honesty, humanity, and vulnerability — because, let's face it, growth ain't easy.

From her humble beginnings at Zappos to her hands-on experience across cultures around the world, she's gained unique insights into what it means to be truly human. She's genuinely approachable, her ideas have been road-tested for a 'real-world-results' guarantee, and most importantly, they're mother-approved (well, most of them).

She's wrapped up her experiences and actionable ideas into the Greenhouse Method. Based on a mix of science, constant learnings, and time-tested practices, we get a fresh approach on how to go beyond "everything is fine" to living a deeper me and deeper we life. With a system of positive change and fulfillment that keeps growing, we can wake up and sleep knowing we're showing up every day.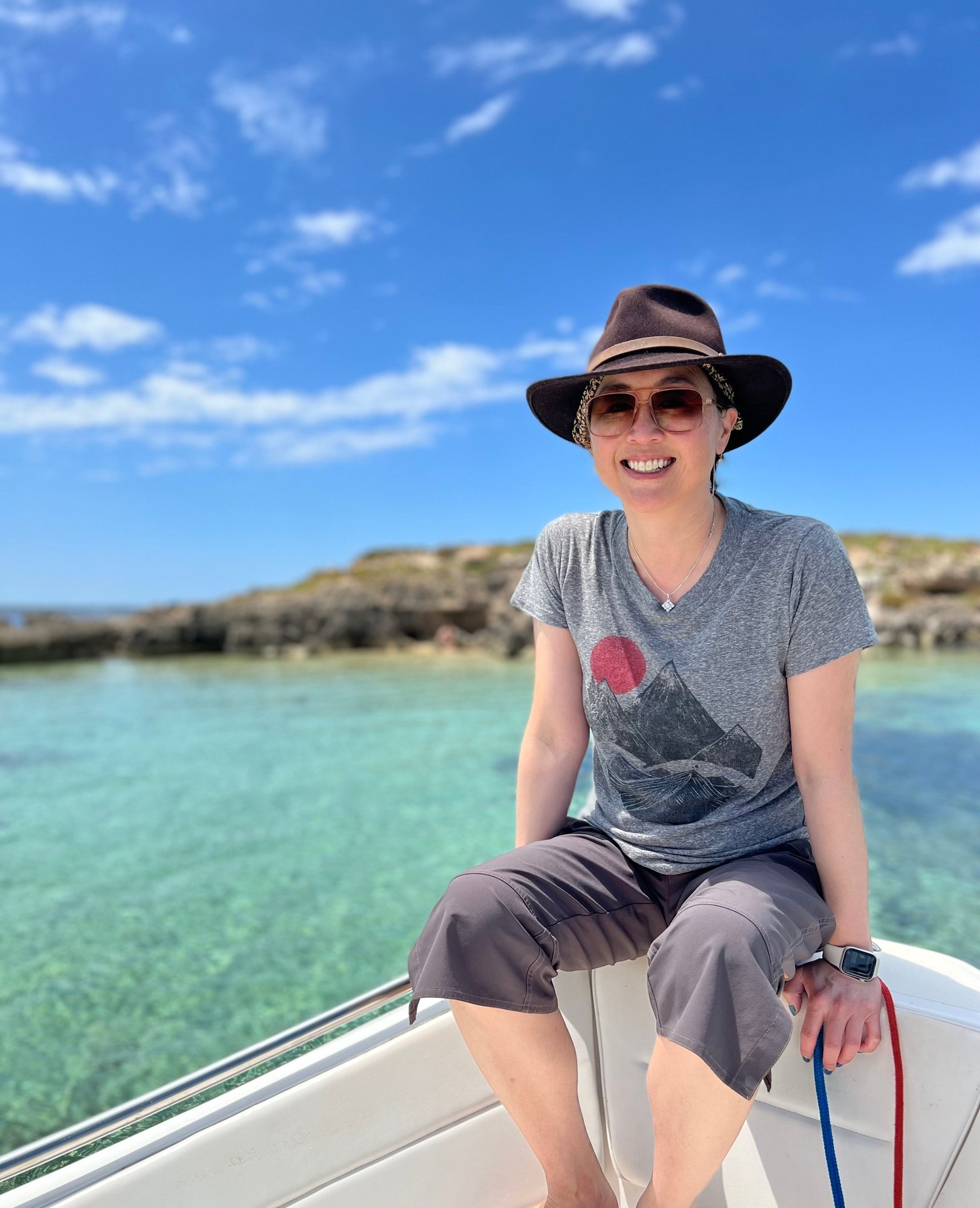 KEEPING GOOD COMPANY
PAST CLIENTS INCLUDE: WHEN WE GO
BEYOND HAPPINESS...
... individuals feel more sustained fulfillment knowing the highs and lows are a part of a meaningful life. It's like finding a $20 bill you forgot in your old jeans and realizing the news matters but shouldn't matter as much to you every day.

... teams have leaders who walk the talk because the life they want for themselves is what their teams want too. People put out their best work because they're respected, valued, and seen beyond their name tag.

... orgs grow with an abundance mindset instead of scarcity. They treat people like assets because when they invest in their people, their people invest in them. The org hums, knowing "what's in it for me" and "what's in it for us" are aligned.

... communities benefit from a growth ecosystem (with less weeds and mosquito bites) because it comes from people who know them and fundamentally care about giving the right resources that matter to them most.
YOUR TASTING MENU OF
THE GREENHOUSE METHOD TO GO BEYOND

If you're looking for real-talk inspiration and engagement, this is the kickoff to the journey of why it matters to them, with actionable tools to answer "What's next?" Afterward, our team and resources are here to help beyond the rah-rah dopamine rush, so they'll want to embrace and implement the lessons learned.
Curious about how you can start building your own greenhouse and nurture it from there? It starts with some soul spelunking but not in a self-helpy way. Where you were 2020 BC (Before Covid) is different from where you're now, and it's a good time to prioritize what's most important to you and those you love.
If your teams could use a reset to realign, we have private greenhouse programs for a deeper me to get to the deeper we. As leaders, we can embrace healthy tensions, uncover team humanity, and create a place where people actually want to show up. Think trust falls in the mind and heart for better, measurable outcomes.
Customer Contact Week
Las Vegas, NV June 19-22
Elevate Your CX Strategy at the World's #1 Customer Contact Event Series

Join 3,000+ world-class customer contact and CX leaders at the must-attend global event, Customer Contact Week (CCW) 2023, in Las Vegas, NV, from June 19-22, 2023. Get ready to elevate your customer strategy with cutting-edge content, expert insights, and innovative solutions.
JOIN WORLD-CLASS CUSTOMER CONTACT & CX LEADERS
"when it comes to the highest stakes of life, going all in isn't just the safest, it's the wisest bet you'll ever make."