 WSJ Best Seller
Going beyond happiness with a more human approach so individuals + teams can adapt + grow.
Experience what it means to be authentic in work/life and feel freedom and meaning while sustainably growing yourself, your business, and your teams.
[SPOILER ALERT. IT STARTS WITH BEING HUMAN AND YOUR authentic me.]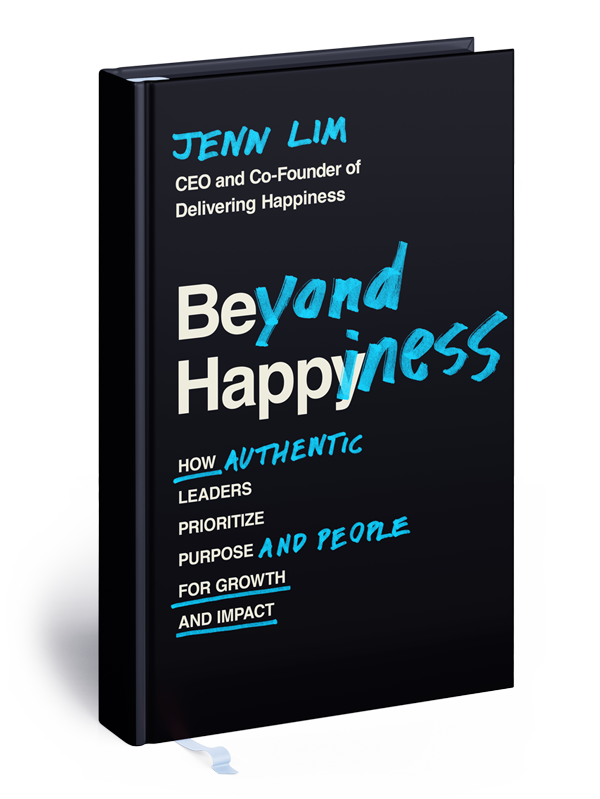 In Beyond Happiness: How Authentic Leaders Prioritize Purpose and People for Growth and Impact, Jenn's innovation in organizational models begins with the atomic building block of sustainable success: the individual knowing their personal purpose and connecting it with the company's mission.
The ripple effect of that alignment impacts the organizational ecosystem to include and enrich clients, customers, suppliers, and more. Drawing on a deep understanding of the science of happiness and how it needs to evolve with our changing times, Jenn provides case studies to show how companies can help employees connect their purpose and make a bigger impact on growth and success.
No matter what role you have—whether you lead a company, a team, or your own life—this book will empower you to get to the core of who you are, live the purposeful life you want through the work you do every day, and spread that power to others in your business and beyond.
Beyond Happiness
IS AVAILABLE

NOW!
bonus content
GET THE BEYOND HAPPINESS

PLAYBOOK
Order your copy of Beyond Happiness through your favorite retailer or through one of our bulk sales packages below to gain your bonus copy of the Beyond Happiness Playbook (PDF).
inside the playbook
Exclusive activities to get the most out of Beyond Happiness right now:
Exercise #1:
Happiness Heartbeats
Exercise #2:
What's Your Living Legacy?
Exercise #3:
Write Your Purpose Statement
Exercise #4:
Wheel of Wholeness
growing greenhouses
BEYOND HAPPINESS Shares How To
Get back to the core of who we are and live the purposeful life we want to lead through the work we do every day.

Adapt to unknowns by applying purpose, values, and behaviors to navigate the future.

Create "people ecosystems" that cultivate happiness, embrace wholeness, and nurture new ways to feel more human at work.

Tend your greenhouse as you grow the greenhouses around you.

Impact the world by prioritizing purpose, profits, positivity and people.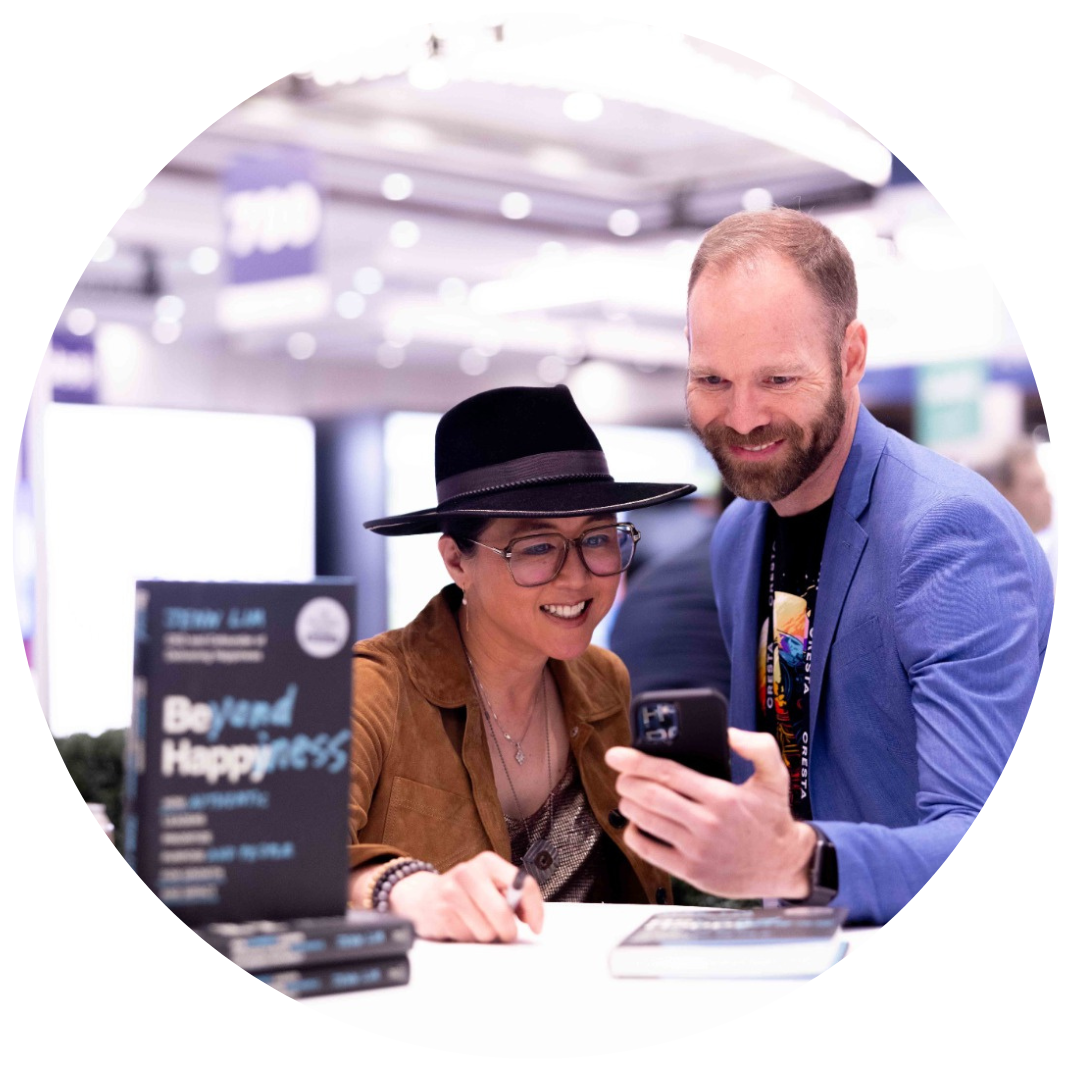 Edifying and uplifting. Beyond Happiness is as essential for your boardroom as it is for your soul.

Chip Conley
New York Times bestselling author, resident "Modern Elder" at Airbnb and founder of the Modern Elder Academy
If you think personal happiness and professional success are mutually exclusive, Jenn Lim has over a decade's worth of profitable organizations that can prove otherwise. Beyond Happiness is essential reading for people who want to find purpose in their work as well as leaders who want to build stronger teams and organizations, with humanity at heart.

Leah Weiss, Ph.D., MSW
Stanford University business lecturer, consultant, speaker, & author of How We Work
Jenn Lim genuinely cares about helping individuals and entire organizations be happier, more profitable, and more impactful. You couldn't ask for a better mentor on your journey to bringing your authentic self to work while co-elevating your teams to think bigger and beyond.

Keith Ferrazzi
Founder/CEO Ferrazzi Greenlight, #1 New York Times bestselling author
Jenn's congruous approach to happiness and humanity in the workplace will lead to more successful companies because of the people that grow them. She doesn't just walk the talk. She knows how to communicate in a way that brings new life to these important ideas.

Shawn Achor
New York Times bestselling author of Big Potential
As someone who is on a mission to empower over one billion people to be happy, I adore the messages in Beyond Happiness. Jenn's strategies will inspire you to create a positive ripple of your own and impact the world.

David Meltzer
Co-founder of Sports 1 Marketing, best-selling author, and top business coach
For those of us who want to align work with a deeper sense of purpose, Beyond Happiness is exactly what you need to authentically grow and succeed.

John Mackey
Co-Founder & CEO Whole Foods Market, Co-Author of the New York Times Bestseller, Conscious Capitalism
share your review
Have you read
Beyond Happiness?
If so, we would appreciate it if you took a few minutes to share your honest review. To make it easier to find where you purchased your copy, here are a few popular book retailer sites:
Thank you for being a part of our community, engaging in these critical conversations, embracing the highs and the lows while continuing the journey to beyond happiness with us 🙏.