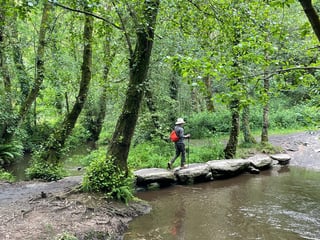 The Greenhouse Program for Individuals
Experience the "deeper me" in your work and life.
CEO. FOUNDER. BESTSELLING AUTHOR. A WORLD'S TOP 50 KEYNOTE SPEAKER.
Meet Jenn
The Greenhouse Program is a journey for self-discovery and self-realization inspired by 20+ years of research and application.
The program consists of four live online sessions where you will get:
Clarity about how to realize your personal life project.
A feasible plan to overcome your inner resistance.
Authentic support so you don't feel alone.
The Greenhouse Program is an engaging expedition to bring joy and transform your life. We are grateful for the opportunity to serve and support you on your personal journey.
Javier Muñoz will facilitate this edition of the program.

Javier has led culture and well-being transformation programs that have impacted thousands of people in 20+ countries. He has guided participants on transformative journeys of discovery and realization.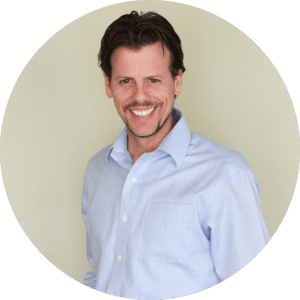 GREENHOUSE PROGRAM
SESSIONS 1 - 4
First, Experience it.
Session 1: Aspiration
During this session, we will start the journey to uncovering your deepest story.
Here's how to join our next LIVE COHORT:
Date: January 18th, 2024
Time: 9 am — 11 am PST
Where: Zoom (You've never been on a Zoom like this!)
Cost: $50
Then, nurture it.
Sessions 2-4
Each live session will occur over Zoom with a community of similar individuals on a journey to living their deepest, authentic selves.
Session 2: Thoughts
Session 3: Actions
Session 4: Mastery
If you found Session 1 valuable, continue the journey. The cost to attend all remaining three sessions is $345.
You've likely never experienced a program like this.
The Greenhouse Program Experience
Here's what they said:
If you're a high achiever but are trying to unlock the next level, I highly recommend The Greenhouse Method. It is a great mix of motivation, inspiration, and accountability. It helped me whittle away and focus on the main things I need to reach my next goals.

Paul Osincup, Corporate Trainer & Keynote Speaker
I've been through these types of programs many times, but this was different because it brought me to a place of authenticity. The blocks and walls that I didn't even know were there fell down and I entered into a larger field of possibility with clarity, insight, and vision. It's really put me on a new path.

Sunny Grosso, Executive Coach & Speaker
The program didn't change me, but it brought the best out of me. It helped me realign my values, purpose, and what makes me happy. It provides accountability and structure to guide you through this journey.

Carlos Piera, People Strategist
This program allowed me to transform from an already successful expert into the next best version of myself. It gave me permission to become more than I ever thought possible. If you're looking for a program that will help you find and unleash your truest self look no further.

Shereen Eltobgy, Master Flow Coach
It's such a good balance between ambiguous elements, various teachings, going deep within your own dreams, visions, and how you want to see yourself. The program will leave you with a good action plan and a clear vision of your future self and the steps to get there.

Veronica Fernández Mesias, Global Organizational Development & Change Consultant